Dar AlHekma Hospital is a private tertiary care and referral healthcare facility that was founded in 2008.  The Hospital is a patient-oriented facility that is driven by a pursuit of excellence at every level, invested in its staff and their training as well as its state-of-art building and technology, where the highest quality in medical services is provided.
Our team of healthcare professionals is trained to deliver high quality care in confidential and caring manner. The Hospital consists of 15 floors that are designed to provide an environment of care that is safe and satisfactory for our patients, visitors and staff.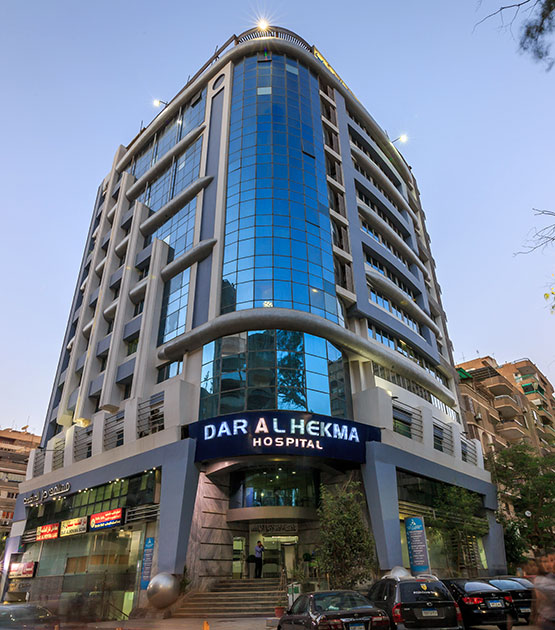 150 beds in rooms and suites for inpatient hospital stay.
20 Intensive Care Units (ICU).
4 Intermediate Care Units.
8 Cardiac Care Units (CCU).
Neonatal Intensive Care Unit (NICU)
Radiology Department
Central Laboratory and Blood Bank
Outpatient clinics for all medical specialties, including dental services.
24/7 Emergency Unit.
24/7 Ambulance service.
8 Operation Rooms
Cardiac Catheterization Lab
Endoscopy Unit